In the beginning, when I first picked up my camera and before "industry professionals" decided what I was worth, or how I should run a business, I just wanted to help others, to tell their stories, and to give them beautiful photos of the ones they most treasure in life.
I'm going back to my roots.
I'd spent the better part of the previous 4 years exhaustingly building my new photography business.  Suddenly, all that came to a halt  to take care of my amazing mother, (goodness how I miss her– more every day), and I resigned from professionally shooting weddings and everything else. That was an easy decision and one I'd do again and again, because you see, my mom was a big piece the deepest parts of my roots. She still is and I thank the Lord for that!
Yet  I dearly miss the times where I stayed true to my heart's passions when it came to business. There I  met incredibly beautiful people who allowed me to share their lives just as beautifully. Those photographs make my heart swell every time I see them again, and each experience renews sweet memories and a fresh smile on my face.  The best thing I've discovered in my retrospectives?  Each of those sweet people have solid roots, too.
It's no secret that one of the most massive and strongest hurricanes to hit our country ever happened just 2 days ago making landfall in Naples, FL.What you may not know is that two of my brothers live and were taking shelter right in IRMA's path as if they were holding targets for the eye of the storm, targets well hit.  Again, my heart's passions burst from my own body and there's no holding it back. I can't wait to see them again!  They have a lot of re-doing all things to take care of, but they're alive, praise God, and they have a pillow to place their heads tonight albeit still without power, water, food and all the comforts I am-as probably you are too-enjoying this moment.
Family: That's where you find my roots, and that's where I'll meet you soon.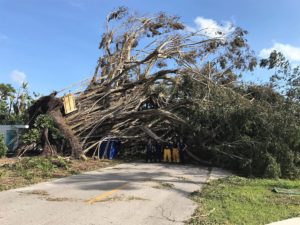 If you, like me, wish you could help, I have a plan that will make us all winners.
I'm raising money to get down there to help by getting back to my roots: telling your story with my camera! AND now I can do it without the constraints of everything business.
I am booking Fall  (not minis!)  FULL one hour SESSIONS complete with ALL DIGITAL FILES (15-25) for a price everyone can afford. REALLY!   If you want to help me get to FL again, and if you have always wanted professional photos of your children and/or family, this is an AMAZING opportunity for you. 
Contact me to reserve your space. I'll be shooting weekends starting September 22nd so check your calendars and reserve your spot ASAP.  Start times vary from 4PM-6PM and I will schedule  some earlier mornings as I am available.   Now is the prefect time for the most gorgeous landscapes and beautiful fall lighting for photos. I'll help you with wardrobe selections, too!  Email me for the details:  info@atTamara.com or use my contact form.   Please share and help me reach my goals; now is the time for your friends to get professional pictures and you know I love you for it.
BONUS:   Past clients  I have something extra special for you because you're special to ME!